Colors, fonts, and spacing!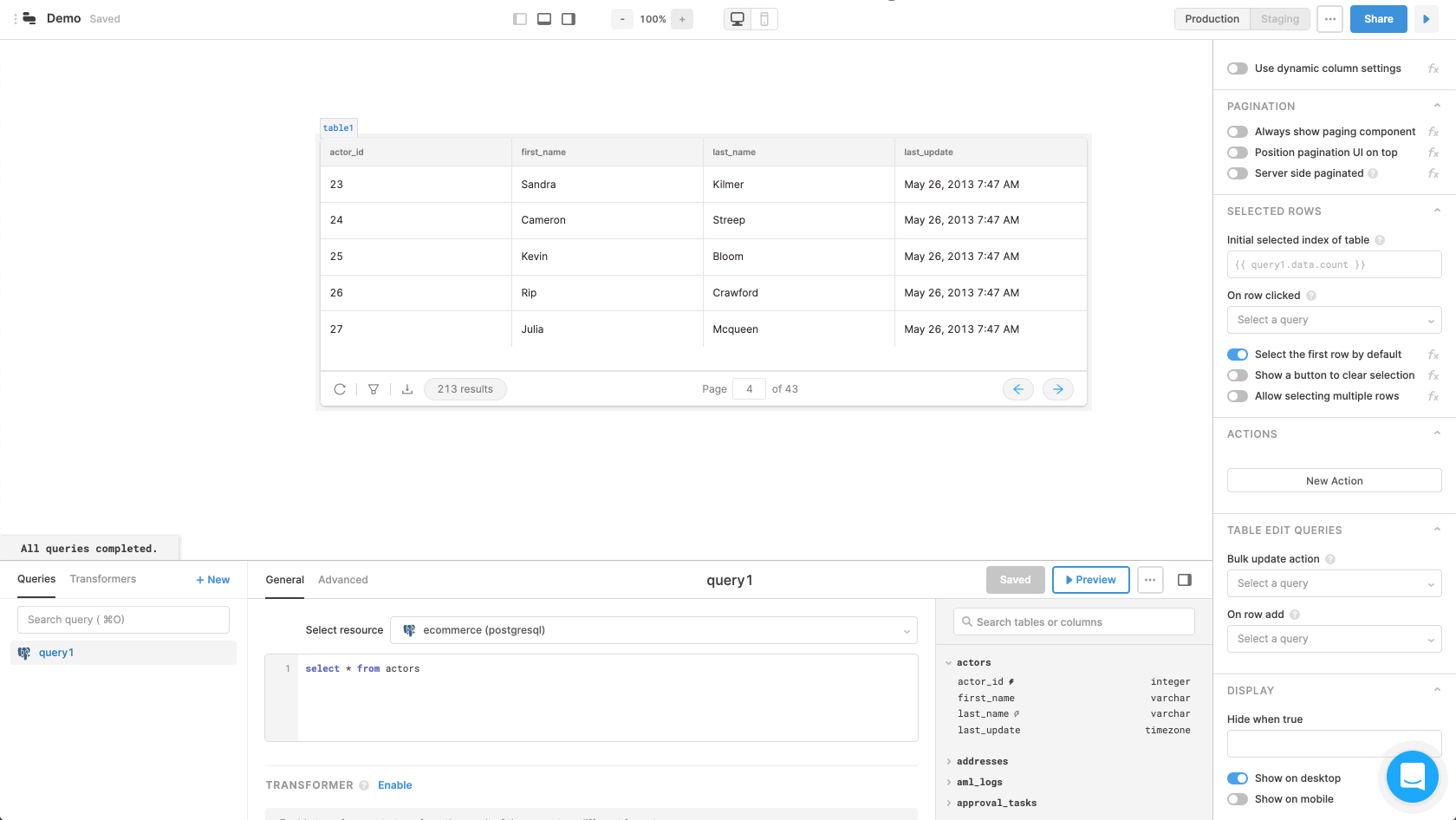 We'll be tweaking these designs over the next few months. We'd love to hear your feedback!
Some highlights
New fonts and colors
A new query editor, with a vertically scrolling list of queries
An ability to hide the schema
A more compact right hand side
A more compact model browser
The old hamburger icon has been replaced with a new menu, and the options have moved to a next to the "Share" button.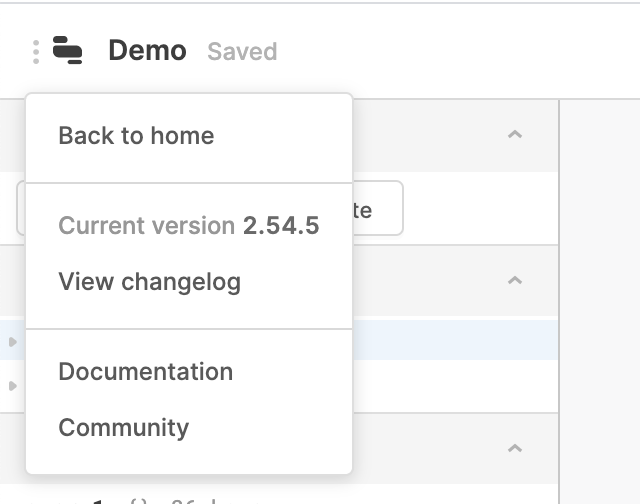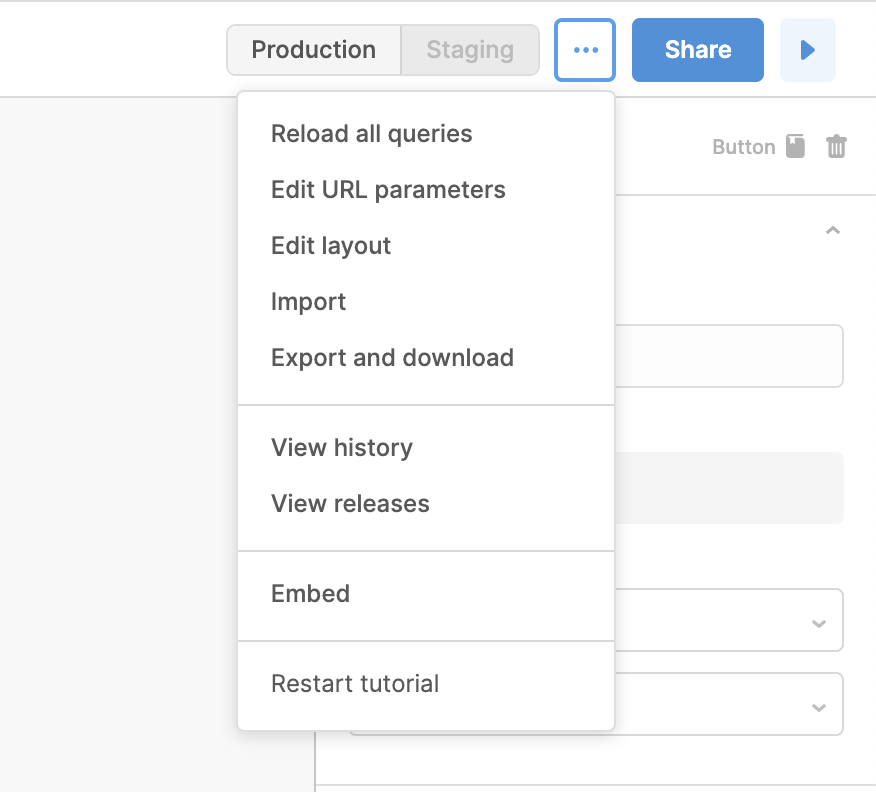 A New Container
Containers now support
Titles
Background colors
Toggling the drop shadow and border
and scrolling!
Performance improvements
General editor performance improvements
Dragging new components onto the canvas should be faster
Dropdown components are faster when using "Max Results"
Faster scrolling for wide tables